- The BIG Picture...
- VENDOR ROW!!
- Sponsorships & Vendors
- Contact Information
- FFT 2011 Sponsors!
- Sponsored & Team Pilots
- NEWS & Discussions!!
- FFT Program of EVENTS!!
- PRIZES!!
- HOTEL INFORMATION!!
- Hotels
- Driving Directions
- GPS Coordinates
- RD-RC/FFT North Hills Expo!
- BUY RAFFLE TICKETS NOW!


DOWNLOAD, PRINT & SHARE the 2011 Fly-for-Tots FLIER!!
The full resolution flier is a .jpg file and is easy to print to 8.5" x 11" paper. Click the pic!

- HISTORY OVERVIEW
- FFT 2010
- 2010 FFT Photos
- FFT 2009
- 2009 FFT Slideshow
- FFT 2008
- 2008 FFT Photos
- FFT 2007
- 2007 FFT Photos
- FFT 2006
- 2006 FFT Slideshow
- FFT in AMA Mag!!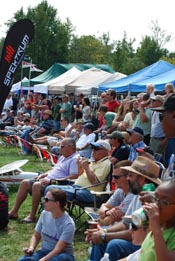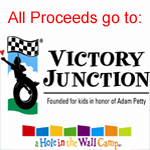 Driving directions:
If you need to know how to get to the Fly For Tots, this is how...
---
The Location of RDRC's SITE

How to get to our field?? Easy! Here's a simple, hand drawn map to our site. You can also get a map and directions to our site, from your front door.



The address of AMA Club Field #733: RDRC 1339 Bethlehem Church Rd., Youngsville, NC.



If coming from Raleigh on 401 north, proceed through Rolesville and past route 96 to SR-1101. Turn right on SR-1101 and continue for 3 miles to the intersection of SR-1103. Turn right onto SR-1103 and proceed for 3/4 mile. The field is on the left, and there is a large RDRC sign beside the path.



If coming from towards Zebulon on hiway 96, travel approx. 8 miles north of Zebulon and turn right on Halifax road. Follow Halifax to the first stopsign. Turn left and travel approx. 100 yards to the next stopsign. Turn left on SR-1103 and travel approx. 1 mile. The RDRC club field will be on your right, and the RDRC sign will mark the entrance to the path.



If coming from Wilson or the east, follow Hwy 264 west. At Zebulon, and just beyond the 264/64 merge, take 96 west and follow the instructions in the previous paragraph.



If coming from Durham and Chapel Hill via Hwy 98: To get to the field from the Triangle (Raleigh, Durham, Chapel Hill) take Hwy 98 East to Wake Forest. Continue through Wake Forest. When you reach the second stop sign after Wake Forest turn right. Take your next paved left. This is State Road (SR) 1101. It actually crosses 98, but the sign is missing! Continue on SR1101 until you reach the dead end T-intersection. Turn right, and continue for almost 200 yards until you see the RDRC sign on the left side of the road.