Important
Before you register you need to know the following:
This information is pertinent to those who will register here and to those that will register on site! There are two (2) ways to register. You can register as a Pilot or a Fly For Tots Supporter. Pilots will receive a "Pilot Package" and Event Supporters will receive a "Supporter Package" when you arrive on site. If you are registering a combination of Pilots and Supporters, please be specific in the "COMMENTS" section of your order, as to who is what and what each person is to receive in their package.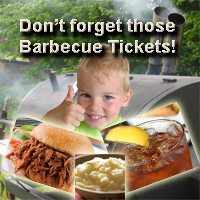 ---
As a pilot at the fly for tots, you must be a current AMA member and be able to supply a valid AMA number. Without this, you absolutely cannot fly. For isurance purposes and the safety of others, we are obligated to stand firm on this, regardless to any personal situations. Please, if you have it...don't forget it. Your physical AMA card will be required to receive your pilot package if you pre-register or register on-site at the event.
---
As a registering pilot you will be assigned a uniqe pilot number. This number will be e-mailed to you once all of your information is verifed. We will maintain data on your particular pilot number and all other purchases at the time of registration on this site will be included in your pilot package. Wether you by T-shirts or Barbecue tickets, it will all be included inside your pilot package. A badge with your pilot number, name and FFT logo will be inside your pilot package if you preregister and one will be created on the fly at the Registration Tent if you register on-site. If you are not going to register as a pilot and want to register as an event supporter, we will issue badges for your support.
---
Raffle tickets will not be mailed out
UNLESS
you will undoubtedly not be attending the event. In the case that you will not be attending the event, you should clarify this in the "Comments" section of your order. By not mailing out Raffle tickets we are able to make sure that you do in fact receive them. Any lost Raffle tickets during shipment will not be replaced. This policy is in place to protect the honor in our Raffle system. Raffle tickets that you purchase here will be inside your pilot package. There are 3 different Raffles to participate in and they are the Grand Prize Raffle, the standard Prize Pool Raffle and the 50-50 Cash Raffle. All proceeds from the 50-50 Cash Raffle will be divided between the winner of the Raffle and the Victory Junction Gang fund raiser. Raffle tickets will be inside your pilot package and your pilot number will be on each ticket, unless you buy tickets on-site. If you buy tickets on site, you will be responsible for writing your pilot number (or name/address/e-mail/phone if not registering as a pilot) on the tear off portion of the tickets that go in the pool.
---
Barbecue Tickets purchased here will be included in your package. If you lose them on site we cannot replace them, so hang on to them tightly. More Barbecue tickets will likely be available on-site, so if you aren't sure about it. don't worry. We'll take care of you and your appetite. General concessions will be available through the duration of the event, as well. Noone will go hungry at the Fly For Tots.
---
If you are or are not going to attend the Fly For Tots and wish to make a donation to the Victory Junction Gang, please do. It will be immensely appreciated and will go to a wonderful cause. Again, not a penny of any proceeds will go to anyone other than the Victory Junction Gang.
---
If you make a mistake on your order, don't woory. Contact us via telephone at (919) 404-1522 or send us an e-mail at support@eastrc.org and we will take care of you immediately. Any duplicate orders will be held and investigated before you are charged.
---
We look forward to seeing YOU at the Fly For Tots!